on your 13th irthday
Mitthrawnuruodo
Sep 12, 08:18 AM
and under the films, stands "more music video's" hmmm thats strange:rolleyes:Not that strange... all the European sites seem to have this:

57197

All with "More music videos underneath", but movie trailers are just above...
---
Best free irthday greetings
Mac'nCheese
Apr 25, 03:40 PM
my question is what would you have McDonalds employees do.

You are asking teenagers to get involved in a fight and try to break it up.
Not really something you expect the average person of the street to do why should teenagers working and McDonalds be any different.
Heck most of the time betting/ fights are over before the brain finishes processing "Is that really happening?" followed by "Should I do anything?" Most of the time they get stuck in an endless loop of not sure what to do and the fight or flight responses takes over.

While the people doing the beating deserve to rot in jail at the same time I would not expect the employees to do anything other than really call the cops. This is one would you expect a person of the street to do something other than really call the cops and it is still over by the time the above loop is completed.

oh and btw the link you provided is to your mail inbox. We can not read it.

as an adult yes but you are telling random Teenagers who are in shock seeing something. Different story there.

Also remember most work places (Retail) tell there employees not to get involved really for fear of the employee getting hurt.

The filming it on a cell phone and not doing anything bothers me but at the same token what do you expect them to do.

Like I said the human brain is going to get stuck in the loop "What is that really happening?" and the "Should I do something?" That going to hold them in place for quite a while. After the fact yes you can look back on it but during the fact you have that endless loop you have to break out of that is very hard to do.

In something like that first thing I would of done is called 911. Response time for something like that should be 1-2 mins tops the nearest cop should be there.
I remember calling the cops on a domestic fight and from 911 to the cop showing up it was under 2 mins and on that one the cop was not going no come in sirens a blazing for they want to use the shock of lights be shown on them to break it up. This is something they would come in with sirens on.

You expect employees who make minimum wage to break up a fight? They should call the cops, but for sure not break up a fight.

What would we have them do? They didn't have time to do anything? According to the report: "These employees can be heard on the video shouting words of encouragement to the attackers." Sounds like they had more then enough time to figure out what was going on and acted on it. Do you like what they chose to do?
---
cards irthday greetings
I really don't see the point. If you wanted to install your own "homebrew" apps without using the App Store, you can already do so by using "ad-hoc deployment" or joining the Enterprise Developer Program. Either option makes rolling out your own apps simple.

1) I think you're really missing one whole point of jailbreaking, which is to allow officially unsupported modifications such as widgets on the lockscreen.

2) The Dev Programs cost money, which a lot of home developers don't want to spend. Even personal ad-hoc is going to cost $100 a year just to allow an app to run on your own and friends' devices.

After five years, that'll be $500 just to keep your app(s) running, something that costs almost nothing to do on other systems for eternity... not to mention the pain of keeping dev profiles up to date on your friends' devices.

As pointed out before, that's one reason why the Apple App Store is so full of junk. Many home developers post their personal apps in the Store just so they won't have to babysit the devices of everyone they know.
---
Posters:Birthday Greetings
HYBRYD. The answer is a hybrid burner that can handle both standards, plus DVDs and CDs. That EASY!!!
---
more...
irthday greetings.
So when talking about WWII, we shouldn't mention that Turing was gay?

Why does it matter that he was gay? I thought that gay people where supposed to be the same as everyone else. Did his being gay give him some sort of super powers to break codes?
---
for irthday greetings.
maybe those with private baths for each bedroom care more about their guests/kids than you?

Maybe that's not an axiom for "degree of caring" for some people. To the contrary, and considering that Jobs seems to have an affinity to some Japanese aesthetic sensibilities, the "eating, sleeping, loving, and relaxing" imperative for family space presumes some degree of sharing of such spaces with no negative notion of "lesser". To make all such facilities that private makes them isolated, stifling the family-oriented intimacy of the desired imperative. Perhaps more so, the extra bedrooms get only part-time use, so there is no need to commit extensive resources full-time to serving each of them individually (see prior comments on why no library/gym/sauna/screening-room/etc.).

they don't think they deserve better than others.

"Deserve" is a loaded term here.
It's his home. You're a guest therein. Yes, the homeowner gets the best facilities therein, and only the snooty see that as a snub. If nothing else, he's there and using some areas full-time/daily, while guests are occasional.

Of late I'm more struck by how many people presume everyone else must think like them, and impute malice where others don't. Whither celebrating diversity?
---
more...
irthday greetings,
patrickdunn
Apr 25, 02:39 PM
I any of these were real, wouldn't we see a cease and desist letter?
---
Birthday Greetings scraps
Chip NoVaMac
Mar 13, 12:15 PM
Niche? Really? So all the iPhones and iPads sold around the world and they're still niche? What's that niche called? the whole market?!

There are 'Droid lovers out there.. with many not liking the closed "eco-system" that Apple imposes for apps; and the selective "censorship" in apps or how a device like the ATV2 won't show Gay&Lesbian genre in the Netflix app on the ATV2.

In the end for the iPhone it seems that it has a 30% market share according to data I found. The iPad is harder to peg down since the numbers can be split between eReaders, tablets, netbooks, and even notebooks.

Once it all shakes out, Apple IMO would be happy with 20-30% across all their platforms. The revenue stream from iTunes will keep them very happy.

I disagree. The click wheel made it easier to use, as it was intuitive (scrolling clockwise down, anticlockwise up), and was also easily used inside a pocket [find the clickwheel and you're go]. The clickwheel has been hailed as a masterstroke for Apple; getting rid of the plethora of buttons on MP3 players and replacing it with a sleek interface. I find it the most annoying part of using my iPhone is that I have to look at the screen to use the controls.

+1

The click wheel in my first iPod won me over... though at least with compatible headsets with in-line buttons we can at least advance to the next track...

In case you haven't noticed, they've redefined computing almost overnight. They're now building on that. They've got the competition completely flummoxed. They're pushing the industry forward with their apparent non-innovations.

One has to just look at the MBA, and even the MBP models...

Links to Steve's presentations and nothing else, eh? If computing has changed, then why do we still have laptops and desktops? Even better, why does Apple still sell them?

The links were about three of the four products that changed the tech landscape... the missing one was for the iPod.

The 1st Mac changed how we ALL would look at using a computer for a very long time. The 1st iPhone changed how we look at the smartphone, as did the 1st iPad.

As to your question about why does Apple still sell notebooks and desktops; or why anyone else might still be selling them. Seriously, till Intel and others can give us that power in a portable device - it won't happen. Yet the power that the iPad's offer are capturing the imagination of folks that realize they don't need major power for day-to-day tasks.

What I think we are seeing is an integration of devices that no other single company has yet been able to do. From our music players, to our TV, to our tablets, to our notebooks or desktops. And getting them all to play well with each other.

Goes back to my comments about Apple having a comfortable niche... 20-30% of us that like a seamless environment for our digital life...

Honestly I think Apple got the multitasking almost spot on... the way it manages it is perfect for a device with limited battery/processing power.

In the last 6 months I've "fixed" two phones for people (1x Android, 1 x Symbian) who've installed an app that's running constantly in the background and making the phone unusable to the point they thought it was broken. I used to find it with my own Nokia N95, the multitasking ability was excellent but you had to be careful what you left running or the battery could run down in a few hours.

I think Apple have made an excellent trade-off in that way, it used to bug the hell out of me that I couldn't use sat nav or internet radio apps in the background, but since iOS 4 I've really not found any situation where I need "true" multitasking and the current implementation has little effect on the battery.


+1

We might not like the "limits" gives us... but in the end it helps in the "experience"....
---
more...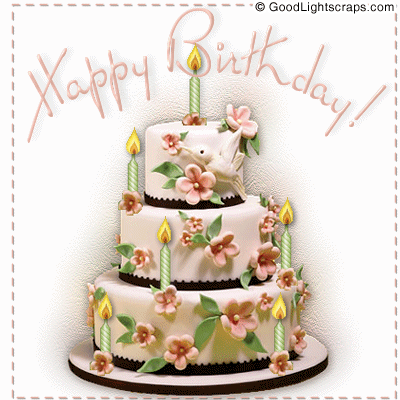 irthday wishes for brother.
kgtenacious
May 2, 03:52 PM
Are we merely targets for advertising, or are we human?

Yes.
---
Advance Birthday Wishes Cards.
The reasons people HATE this new version so much:

1. It adds a lot of features and answers requests.

2. It's a free update.

3. This is a photography event, and people were caught off guard when Apple showed their photography product, despite the Aperture image right on the invitation.

4. Apple never releases hardware on Tuesdays, so there is no hope for any MacBook Pro updates tomorrow.

5. There will never be another chance for new MacBook Pros. We now know that the current models will be sold forever and ever, even after Apple goes out of business, which will happen by the end of the year.

:p
---
more...
Happy+60th+irthday+wishes
paradox00
Apr 26, 11:52 AM
Oh please don't be so smart. What you say means to lose the pixel density of Retina Display. Would you want that?

Jobs indicated that the "magic number" for a retina display was around 300 dpi. A 640x960 3.7" display would still be greater than 300 dpi, so they'd likely still use the marketing term and we, the users, likely wouldn't notice the difference.

A slight reduction in pixel density doesn't mean the display suddenly becomes garbage.
---
More th irthday greetings
berkleeboy210
Oct 11, 11:08 AM
Thats a good call!

They did this same thing last year. in September held an event for the nano and the itunes phone.

and in october an event for the ipod w/ video and for the imacs....
---
more...
Hindi Scrap/ Greetings
Don't get your hopes up too high, since the iPod's screen is the same resolution as the Zune, it has better battery than the Zune and its thinner than the Zune.

A bigger screen than the iPod's would be preferable, even without an increase in pixel count. A 320x240 video on my iMac display is far easier on the eyes than a 320x240 video on my iPod when both are set to the same brightness. Why? Because the iPod display is too damn small for long-term comfortable viewing.
---
e cards irthday greetings
The Mini is pretty powerful. Sorry to discount your argument, but I think that it's more than enough for people out there that aren't power users/computer nerds. Heck, my dad runs engineering software all day long on his Pentium 3 733mhz, 256MB RAM computer and doesn't feel the need to upgrade.

It being in a small case is even better for the common user. Maybe to us, a small case seems like a bad computer, but the specs are similar to MacBook specs, which seems like enough for almost all users out there.

Minis suck for gaming (and iMacs aren't much better). Much as people like to play this issue down, I think it's relatively significant problem for machines that are being primarily marketed at home users.

Certainly, the single biggest reason I haven't replaced my Desktop PC with a Mac - despite *really* wanting to (even though it would run Windows as much as OS X) - is because a Mac that can play current games well is frighteningly expensive.
---
more...
Ab 9 Happy Birthday Greetings
Very nice, my friend. But if you will allow me to improve your idea...


Ha-ha. Mine's actually set to 10, but I thought I'd extend it so I didn't single-handedly cause the site to crash!
---
happy irthday greetings
berkleeboy210
Oct 11, 11:08 AM
Thats a good call!

They did this same thing last year. in September held an event for the nano and the itunes phone.

and in october an event for the ipod w/ video and for the imacs....
---
more...
good irthday greeting cards
Leeartlee
Apr 25, 12:07 PM
he's not the only one still boasting a first-gen iPhone! ;)
I'm still lovin' it!

That's because :apple: didn't kill your phone with an iOS update
---
advance irthday greetings
Really? You don't believe in that whole 'teach a man to fish' crap?
I suppose you also think the solution to African starvation is sending them bags of rice, corn, wheat w/out teaching them to plant some?

The liberal view is to build schools that teach people to fish, hire people to teach, treat the teachers well and then send the students off into the world with good educations. Liberals then try to protect the lakes and rivers so that the fish can be eaten, and so that fish can thrive and be caught by the fishermen. When bad times happen, as they always do, liberals are willing to help the fishermen survive natural disasters, famine, draught, and the occassional cold spell (luck and weather). Liberals stand hand to hand with their neighbors, knowing that as their neighbor thrives, so do they.

The conservative view is to set up a corporation on the banks of the lake/river, hire fishermen from out of the country, make enough profits to make a machine that harvests all of the fish available, then dump the waste back into the river/lake poisoning the lake and forever destroying the habitat, and finally, adding fillers and cheap materials to sell canned "authentic fish product" to the people. When the fish run low, the business relocates its operations and hires foreigners to fish, and then requires a government bailout when the people can't afford to buy their products.

Go fish.

(edit) Don't bother posting your usual response about how conservatives give more and are more charitable. I'm talking about liberal government policies.
---
Your irthday greeting WITH
The Phazer
Apr 16, 04:32 AM
I want My next iPhone to look like this,

222383

Plus a flash and that would look great to me.

It's worth noting that a metal case is the sort of thing that can be worked around, and indeed even used with *very* good antenna design. But Apple have never been very good at antenna design previously, so it would be unusual for them to start now - they patently haven't figured it out with the iPad. But a plastic section would be absolutely fine by me.

But yes, these are clearly fake, despite some complete perspective fail from people saying the same in this thread...

Phazer
---
Where did the buttons go?

we've turned it off to make some tweaks.

It'll be back in a bit.

arn

There.
---
Tommyg117
Sep 25, 10:12 PM
Excellent news, good to see aperture more integrated into the iLife.
---
slackpacker
Apr 29, 04:06 PM
This is good the slider metaphor was very annoying and slow to use.
---
I got it wlh99, thanks. I have two timer working fine (finally :) , I was told that you can't reuse the same timer, hence the 2nd timer. There is one Start button and one Cancel button
Now I'm trying to find a logic to turn the 1st timer ON while the 2nd is OFF, then if you press Cancel you invalidate that 1st timer.
I have both timers starting at the same time. So, i'm sure I could work it out using an if /condition statement.. something like :
// *myTimer is the 1st timer
// *newTimer is the 2nd timer
if (myTimer != newTimer) {
http://img.runningwarehouse.com/big/SFT5M1-2.jpg
---