in the human body with the
superleccy
Sep 20, 06:09 AM
Watch for EyeTV and Apple coming together over the next 3 months!!

Oh please, yes. For me, iTV will only truly be the final piece of the jigsaw if I can also watch my recorded (and possibly live) EyeTV content through it.

A hook-up between Apple and Elgato sounds the most natural thing. Elgato should continue to make hardware for all the various TV standards (terrestrial / cable / sat / digital / etc etc), but perhaps use some Apple desigers to make their boxes a bit more "Apple-looking". Then, Apple can take the EyeTV 2.x software and integrate it with iTunes.

To those that say that Apple won't allow this because it would hit their own TV show revenues from the iTunes store... I disagree. They'll have to give in sooner or later, because EyeTV isn't going to go away. Would iTunes/iPod have been such a success if they'd have made us purchase all our music from iTunes, even the stuff we alread had on CD?

I'm not going to pay �3 (or whatever) for an Episode of Lost if I could have recorded on EyeTV last night... especially when C4 repeat each episode about 6 times per week anyway.

Regds
SL
---
Human body software for
Clive At Five
Sep 20, 08:49 PM
I was assuming this "family of four" included younger kids (possibly one age 4 and one age 9). ...They do watch a boatload of TV. Between the two of them they could easily watch 8 different series.

Now for the parents...
I would assume they each have one or two daily show(s) that they like to watch (which is where I was counting most of the monthly cost). For example, "The Daily Show" is $20 a month multiplied by 3 different shows, equals $60/month. Plus, it would also be expected that they should watch a few series (probably at least 5 between the two).

Perhaps it was a exaggeration, but I think I proved my original point that buying your TV shows from iTunes could easily exceed your monthly cable bill (maybe not for a single person, but once you get a whole family watching TV, it isn't that hard).

...Plus, how do you get your local/national news and sports shows? ...and no, news & sports "highlights" from iTunes don't count.

Dude. If this is your family, you need to be watching less TV and getting outside more. Or at least stay inside and play board-games with the kids. It's much more fun than vegging out on the couch.

geeze. Yeah, if I watched that much TV, I'd be complaining about the iTS too!

-Clive
---
Pictures Diagrams Human Body
robbieduncan
Mar 13, 10:05 AM
I'm pretty happy with nuclear power. Those reactors have stood up to more than they were realistically ever expected to have to. Contrast that with the sort of thing that happens when oil platforms go wrong.

It's a bit like those who dislike or are afraid of air travel asking what do I think of it after that engine explosion on the A380. I say it makes me more sure of the safety, not less, as in that case just like this the safety features prevented catastrophic failure even when pushed beyond the expected.
---
The Human Body Muscles Diagram
Jason Beck
May 3, 06:35 PM
Someone link us some malware and viruses for OSX so we can have a looksie.
---
Body-Diagram; Human Body
I have not read the whole thread here but I must say coming from an iPhone 3g to the iPhone 4 is a night and day difference. I love my iPhone 4. I think since I have had it I have had about 5 total dropped calls. I have had it since late July. I had that many dropped calls in a day with my 3g. I just had to add this in cause I see people complain about the same thing all the time. Dropped call this and dropped call that. Frankly I don't see it. Maybe I just have the super iPhone. LOL! Just my .02 worth!
-Dave
Yeah, I gotta sorta agree. You know my iPhone has gotten about 100% better in the past month or so. Instead of 0-1 bars I now get 1-2 bars (except the times I really have an important call and then of course it drops). But drop calls are now only about 2 a day, instead of 3 or 4, so that's nice. Oh yeah, thinking about it, my voice mail is better too....instead of getting it the next day it's now about 12 hours, so that's cool. And my text messages go through most of the time now..whereas I used to have about every fourth one fail, so yeah gotta like that! And retrieving my mail is better as I only get that "can't connect to server" message only 3 times a day now instead of 6 or 7. You know..overall, I they're getting closer to when I first bought the phone several years ago. Wait a second..nope..they gotta ways to go. Just sayin'.
---
Medical Diagrams Human Body
Multimedia
Oct 26, 09:02 PM
Glossing over "heat" and "power" with a blah blah blah is probably a bit cavalier. Those are the two main issues facing notebook computers. Desktops have the advantage of infinite possibilities in terms of size, scale, cooling units, fans, and they have an infinite power source to go with it. Notebooks have to balance performance with energy constraints and heat constraints, the latter being the main issue. If you pile processors into a notebook that heat up, that heat has to dissipate somehow, so you're left with two choices: make a bigger laptop with more vents/cooling units (nobody wants that), or allow that heat to dissipate naturally which has limitations. If you ignore those limitations, you end up with a notebook that overheats, and inevitably your drives die or your motherboard cracks from heat stress.

So yes, notebooks are going to start to lag behind desktops more and more as multiple cores start to proliferate because cooling units can't keep up. Yet anyway.Zactly. They already have. I am postponing the mobile purchase until after I have the Dual Clovertown fully operational. Moreover, we can't even see beyond the mobile speed Apple just introduced Tuesday. Intel is giving us no numbers when it comes to beyond 2.33GHz Core 2 Duo. Sure the FSB will be "enhanced" to 800MHz with Santa Rosa. But that's hardly worth a sneeze compared to the 667GHz FSB it already has.

So I think you can forget about large multi-tasking on any mobile for the foreseeable future. Once my workflow shifted from linear to multi-threaded multi-tasking a little less than a year ago, I realized that dual core processors are really not much better than what we had for processing in 1985 - in this new paradigm of how to work a lot of stuff simultaneously.

When I ordered my Quad G5 in February, I was almost in a cold sweat panic. The sudden lack of power not coming out of my Dual 2.5 GHz G5 was frightening as soon as I had made that workflow shift. Scared me to death. I was visibly alarmed.

It was like a combination epiphany and natural disaster - fear and panic at the same time.
---
Diagram-of-Your-Body; Human
Ummm.... everyone that's into gaming HATES Activision.
---
Human Body Anatomy SCREENSHOTS
All video is native, it sounds like. It ingests, and as it ingests it makes a working copy that you edit with. On output it works with the original. I think they have eliminated (effectively) the distinction between "edit format" and "capture format".

It sounds like some of the features of motion are built in.

Live Type and other parts of the suite seem to be built in, from what I can gather.
---
Free Diagrams Human Body
Apple might have held onto 3rd place if it had a mid range desktop computer positioned between the mini and the Pro.
I know I would have bought a new Mac instead of not buying anything.
---
Human Body for Kids
I hope for it. But only think it might be a long shot BTO option because Blu-Ray recorders are close to $1,000 so far. Even the players are almost $1,000. So this seems like an option for next year.

I also hope for a dual 5.25" external bay design.

I agree that Apple will wait on the Blu-Ray drives. Apple did jump on the BR bandwagon to support the format, but without a standard, I doubt they will call off all other bets.

Apple has a history of picking standardized I/O. Apple invented firewire (or at least licenses out the technology) and included it once it was approved by the IEEE. The same thing with their Airport technology. Once the 802.11 were decided upon, Apple released that product.

This high-def disk stuff is still too limited in its everyday usefulness. Of course there are always early adopters and people that have to have it right away, but Apple's entire pro line jeopardized by the price constraints of including a $1000 BR drive, or even having to support it, doubtful.
---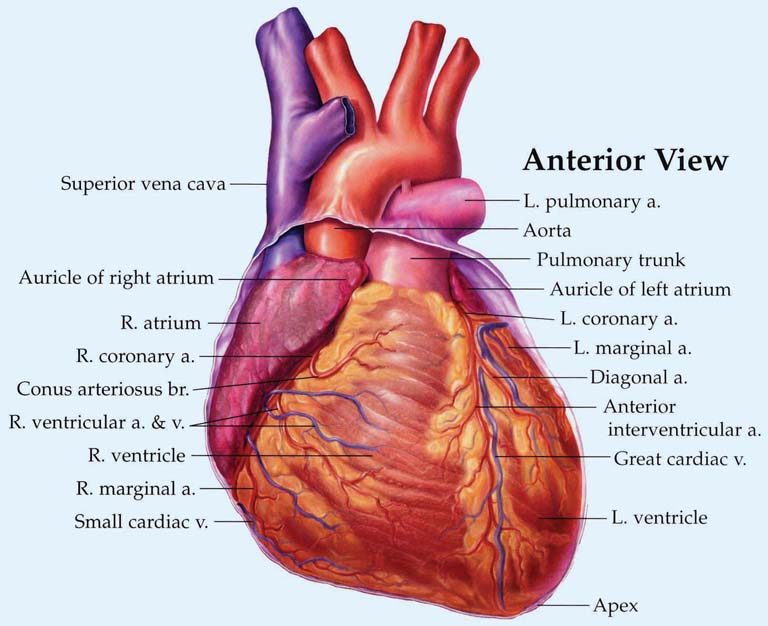 Diagram of a Human Body
Thanks. That's not particularly encouraging... I'm not in the habit of 'doing stuff in the background' when I'm working, unless it's disk-burning. :(
The situation with Illustrator is particularly maddening, because it's just the sort of thing that could do really well on a pile of CPUs if it was written to take advantage of them :(
---
blank diagram of human body
Multimedia
Sep 26, 09:34 AM
Anyone know the current price of each 2.66GHz Woodcrest? I just got up and am too lazy to Google yet.

At $851 seems like the 2.33GHz Clovertown is not all thaat expensive.

Thanks Umbongo.

Woodcrest:
* Xeon DP 5150: 2.66 GHz, FSB1333, 4 MB L2 cache, $690
* Xeon DP 5160: 3.00 GHz, FSB1333, 4 MB L2 cache, $851

Clovertown:
X5355 2.66GHz 1333MHz 8MB $1172
E5345 2.33GHz 1333MHz 8MB $851

Wow only $161 more than the 2.66GHz Woodcrests for each 2.33GHz Clovertown or the same price as the current 3GHz Woodcrest. Man that looks like the Dual Clovertown will only cost no more the current $3.3k 3GHz Woodcrest - maybe even a little less if Apple wants to get aggressive with like $2999. That's $700-$1k less than I was expecting. Fantastic!

So for +$642 you would gain 2.66GHz in power or one more processor's worth of crunchability. :p

Now I'm getting seriously excited. Bring 'em on!

BTW Looks like Apple is way overcharging for the 3GHz Woodcrest upgrade. Only cost them $322 more - probably less off the published price list - yet they are asking for $800. That doesn't seem fair to me. Does it to you? I would think that $500 would be a more reasonable upgrade price for something that cost them about $300.
---
science human body mga formula
Some of the responses on this thread are really amusing.

The people who are defending AT&T's actions are either astroturfing shills, or dolts.

Here's a newsflash: Just because you put something into a contract doesn't make it legal or make it fair. What if AT&T stipulated that they were allowed to come by your house and give you a wedgie every time you checked your voicemail...? Would you still be screaming about how its "justified" because its written on some lop-sided, legalese-ridden piece of paper?

The way that the current data plans are priced and more importantly *marketed* to customers, charging for tethering is double charging for data.

The correct thing to do would be to have multiple (at least 3) tiers of data and stop differentiating between tethered service. If the tetherers are using too much data then charge them appropriately. What AT&T is currently doing is telling you that you can use up to 2GB of data, and then trying to charge you extra when they see that you might actually use that much (due to tethering).

I don't agree with some of at&t's policies such as this. BUT I signed their contract and I abide by them. If you didn't like what you were signing and weren't planning on following it, you shouldn't have signed it.

They are NOT charging you extra to use the 2 gigs of data, they are charging you extra to use the data on a different device. I'm not sure how you feel like you are entitled to use it wherever you want. They are a cell phone company. If you want home internet, call a internet company.
---
tothe human body angles Uk
mac1984user
Apr 15, 09:55 AM
Focus should be on ending/surviving ALL bullying, not just victims choosing a hip counterculture.

Because being gay, or supporting those who suffer from abuse, is the same as joining a 'hip counterculture' movement. Get real, dude. That's ridiculous.

This video was great. I'm glad it made it to the 1st page.
---
human body diagram for
I understand your point abut Japan.

You're facts about solar and wind are both wrong, and I think you dismiss "bogus green technology" too quickly. That said, I still get what you are saying about Japan.

However, I think this thread applies more to Europe, and EVEN more so to the US. In the US we have 5% of the worlds population and use well over 30% of the worlds energy. We also have an abundance of space, and countless amounts of aging infrastructure that needs investment anyway. The US is actually in a very good position to switch towards much more renewable energy while at the same time, upgrading our aging infrastructure. That said, what we lack is the political will and political capital to actually push such initiatives.

Nuclear is not a necessity in the US like it MAY (I say may because I am skeptical but will take your word for it) be in Japan, and I think the current crisis going on there should make us seriously stop and think for a minute. The combination of wind, solar, tidal and geo-thermal could be quite effective here. Especially when you start consider the option of offshore wind farms which they have already approved in some parts of the NE.

<---Degree in chemical engineering with an emphasis in renewable energy.

If you want to contest efficiency percentages, it won't matter; the point is that even if you drastically increase those percentages, it still isn't/won't be enough for Japan, especially when you look at the areas needed for those power sources, which Japan simply doesn't have.

So far, we are several days past multiple earthquakes and aftershocks, and so far there has been no nuclear disaster. That's where we are at right now. Thus, I have more confidence than ever in nuclear power as the way to go.

I don't dismiss green energy per se, didn't mean for it to sound that way. However, what I am saying, is that even if they work for the US or Europe, they aren't going to be viable for every country, every landmass, every population because they aren't all the same. Thus, this means more should be invested into sources like nuclear because even if they don't prove to be the way of the future for America, they very well may be elsewhere in the world, perhaps out of necessity if nothing else.

Sorry if I sounded irate in my last post, I just get tired of seeing the fear-mongering about nuclear power when you can count the number of true disasters on one hand in the history of man, especially when you realize it's been in use for decades in places like Japan with no issues at all prior to now. The issue now isn't even about the reactor or nuclear power itself, it was a natural disaster double-whammy, that knocked out the backup power supply. Had there been a dual backup (which you bet there will be, far up the mountain from where a tsunami can reach, and running underground when this is all done), there wouldn't even be an issue here.

I guess what gets to me is I know people affected by this, living in shelters right now who lost everything, including a guy who lived a mere 3 km from the Fukushima plant, so I guess I'm just thinking of all the people with much more primary needs right now that worrying about a nuclear power plant they've lived in the shadow of problem-free for 40 years.
---
human body system pictures
Backtothemac
Oct 8, 10:02 AM
Yea, OSX uses libraries, but not specifically poorly designed libraries like winblows. .dll files are attributed to the majority of crashes on a PC. The structure of windows .dll and libraries in Unix are totally different. And yes, the X 86 structure sucks. ;)
---
Pictures Diagrams Human Body
Multimedia
Jul 12, 04:55 PM
This thread is getting too funny. Apple has been so far behind on power these past few years and now we get the chance to use Conroe, and suddenly that's not good enough for the Mac snobs. Conroe is an extremely fast chip (especially compared to G5), so I don't get why some people think it's a bad choice for the pro-line up. Sure, it can't do smp, but not everyone needs or want to pay for quad processing.

So, aside from the ability to do multiple processing, what advantages does Woodcrest have that make it mandatory to go in the pro-line? How much "faster" is it going to be over the Conroe? It's my understanding that they are identical in that respect.Yes they are. I agree with you. But when I wrote that earlier in this thread, someone wrote that economies of scale dictated that Woody goes in everything Pro rather than only in the Quad. Makes no sense to me either. I think all non-quads should be Conroe.
---
Pictures Diagrams Human Body
yeah that is kind of been my issue with this at well. They focus on the LGBT community but complete side track what I am willing to be is a larger group of striaght kids who get bullied and have long term emotional problems from bullies. That be the fact kids, kids with random disability or just easy targets for one reason or another but they are straight so they do not get focuses on by the media..


I'm a straight, white, middle class kid. And even I felt that was relevant to my own life and experiences. While they specifically talk about being gay, the message of how to deal with hardships when you grow up is still relevant.
---
the Human Body with that
greenstork
Sep 12, 06:42 PM
On a sidenote, don't get me wrong, I can barely stand watching SD channels on TV these days... You get used to HD really quick... But I don't think the download/streaming market is "right" for HD content...

I happen to agree with you and that's why I think that Apple is going to steal any thunder from HD DVRs anytime soon. It will be a few years before we are downloading HD content, bandwith has to catch up a bit.
---
All I have to say is EAT IT MICROSOFT! Windows Mobile SUCKS lol :D :p

I love seeing the way things are going for Microsoft. It is like watching a giant passing out about to SLAM and hit the ground collapsed. Always too little too late! :rolleyes:
---
TheGeekNextDoor
Mar 18, 11:24 AM
Why do they have to charge for tethering? It's a self-fulfilling prophecy. If I tether a lot, I will use more than 2 gigs in a month. Charge me extra at that point. At least they now give you 2 Gig extra for your tethering money. I would just prefer to not pay for that extra 2 gig until I need it. I only need to tether once a month at best, so I don't want to pay for a bunch of tethering. I also don't want to leave my unlimited plan. Sadly, I have never gone over 2 GB, but I like knowing that I don't have to worry about it.
---
1 iPhone Model (3 capacities) on AT&T vs many different Android Phones on all the other providers...

Seems possible to me...

(I can see a FREE Android Touchscreen phone with unlimited voice, data, and text for $70/month from someone out there to try to beat AT&T's offering - which isn't very hard to do...:eek:)
---
Does anyone know how much power a Cloverton 2.33GHz will draw compared to the current Woodcrest 3GHz? I hope Apple's power supply is adequate for Cloverton, 4 SATA hard drives, 2 optical drives, and better PCIe graphics card.
---
Don't panic
Mar 15, 08:30 AM
Oh well...Japan is history...

Time to start relocating the population and all their assets to Afghanistan. Didn't we find some ancient Buddhas there which the Taliban blew up? Well, we now declare that The Holy Buddha Land of the Japs! That MUST be were they originated from! They can even rebuild the nuclear reactors there too since no one gives a crap about that environment evidently. :p

Come to think of it...it wouldn't be too bad if Japan had to mass evacuate because of contamination. I mean, that place might eventually like blow up and flood at some point in the future right? It looks like it's on the verge of happening actually.

That would be pretty cool if they evacuated now. I mean, where would they go you may ask? I think they would mostly come the the US. I mean, we sort of helped them build their country up after WWII and we've always had pretty strong ties. Our economy is similar too.

Hey, we'll take Toyota, and Sony, and Mitsubishi...and heck, whatever can fit on the barges. :) I think it would be pretty symbiotic too as we use a lot of their crap anyway so might as well bring it all home. They have like the best manufacturing in the world and the US can use some of that today. We have lots of barren land all over the place that can be used for industry and Japanese ppl have the money to build here, rather than in the expensive cramped up island of theirs. Jobs for all! woot!

are you trying to be funny?
because:
a) you are not
b) it seems quite inappropriate

and if you are not. wow.
---