A Filipino penitent is nailed
AppliedVisual
Oct 31, 01:09 PM
Nothing will be better for complex music work than an 8-core Mac Pro. I admire your courage to realize the 4-core Mac Pro was more of a stop gap model than what the market needs longer term.

What's funny is that the 8-core Mac Pro will be more of a stop-gap model. After all, the Clovertown is two Woodcrest CPUs on the same die, but still running off the same FSB bandwidth and the first pair of cores must utilize the FSB to transfer data to the second pair of cores and vice versa. We won't see unified quad-core CPUs until sometime next year along with the multiplexed/bonded (and faster base rate) FSB implementations. ...AMD will be shipping fully unified quad-core CPUs in mid-December to early January. Not that it matters since Apple isn't using them.

Anyway, it's just another evolutionary step... Buy what you need when you need it and that's all there is to it.
---
Soldier nailing Jesus on the Cross | Flickr - Photo Sharing!
Besides, I said that Apple is doing what they can.

Actually, the last shareholder meeting had the vote to start the computer recycling program. The board of directors recommended that the shareholders vote "No" but the shareholders decided that the recycling program was important.

I love Apple as much as the next guy, but that recommendation was irresponsible and backwards. Apple deserves this bad press.

[edited to fix the quote. i quoted the wrong post]
---
Nails used to nail Jesus to
Macsavvytech
May 4, 01:50 AM
People sure get emotionally invested about the dumbest things....

Anyone who deliberately uses more than one question mark in English is not properly literate, so let's hope our friend the von Magnum's keyboard is to blame.

Indeed ????
---
Filipino is nailed to a cross
appleguy123
Apr 10, 11:05 AM
Can't just hit Delete? Can't move up a level in the directory structure? Yikes.
Delete works in the same way as windows. You can move back and forth in Finder with three finger swipes on the trackpad.
Ya know what? These may all be little things individually, but collectively as a whole I think they'd drive me nuts.

I'm still on Vista... maybe going to Windows 7 might be the smarter move in my particular case.
Mac OS X and Windows are different operating systems. It seems like what you really want is for Mac OS to be a pretty skin onto Windows. If you want to try a new OS, minor discrepancies shouldn't annoy you too much.
Thanks for your help everyone, I sincerely appreciate your input.

Gotta do some serious thinking about this...
I switched from Windows to Mac 2 years ago. Best decision I ever made. I watched all of Apple's switch videos and committed the differences to memory. Switching to Mac didn't even feel weird then. Switching back to Windows however, I couldn't do.
---
Jesus on cross and stake
somemacuser
Apr 5, 11:04 PM
Was a MSFT user since DOS. Switched about 2.5 years ago. I'd concur with the few gripes already listed in here that are a bit of a change for windows users - my favorites (quitting applications isnt alt-f4 anymore, cmd-tab doesnt cycle windows, not being able to launch multiple occurrences of an application, giving up the ability to repair my imac myself, and the lack of a PC-like "delete" key instead of the backspace delete that's on the wireless keyboard - WTF!).

However, for the few things that were a change for me, I discover new stuff seemingly every week that makes me smile at the thoughtfulness that has been put into the Mac/OSX. Hard to list them all, but the sum of them makes the whole experience SO well done. A few weeks after getting the Mac I was ticked I waited so long to cut over. It was a non issue. I didnt make the leap until I was satisfied parallels would still be a viable option to run XP. It works great, but I never use it other than to show people a mac can run windows. :) OSX is so stable, smooth (scrolling, transitions, etc.), beautiful hardware, and elegant to work in I had no desire to go back. I am well aware that Windows 7 has come a long way, but its *still* not as thoughtfully designed.

As has been said many times on this site, ultimately, you can accomplish the same stuff on a PC, but its not as pleasant or easy to get there. As I get older and have less free time in my life with family/career, I appreciate just getting what I want out of the computer and not tinkering. I've done a 180 from my earlier days of taking some pleasure in reformatting a pc and reinstalling windows clean. Now my time spent fiddling is learning cool stuff in aperture and imovie. And I am constantly amazed at the quality of the output vs. the time invested.

Its hard not to be a raving fan of a tool that is that is so enjoyable to use, gives pleasure when you just look at the damn thing, and gives a meaningful return on time spent "learning" it. But my needs may be different than yours. 15 years ago I pounded code for a living and scoffed at apple stuff. Today my way of making a living and my priorities in life are very different. The mac is the right choice for me even if I cant close an application in one click from the corner.
---
Crucifixion: Jesus is nailed
I agree with everything you just said, it's the same concept as tethering without paying the mandatory fee. People will try to justify stealing in any way possible.

So are you going to tell me that paying for tethering ON TOP OF DATA YOU ALREADY PAID FOR is fair? Data is data is data... 4gb is 4gb no matter how I use it. Tethering cost are a joke!:mad: /end rant

You are joking right?
---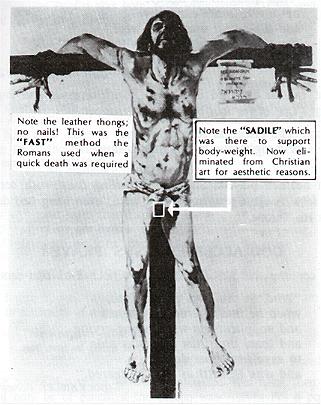 Jesus was not nailed to
Multimedia
Oct 11, 04:19 PM
Got my coupon and tested it. It doesn't stack...total price is $1349.00Thanks for the update. Still as cheap as the refurbs. I think that's cheap enough for me.

the 30" is 4,096k pixels = $1349
the 24" x2 is 4,608k pixels = $1420

30" = 512k pixels smaller but one big canvas.

One card can drive a 30" + a 24" for a total of 7,400k pixels.

Going up from my current level of 4,224k or + 3,176k pixels.

Got my coupon and I'm good to go with my balance available on Friday to get this deal for $1460 including tax.

Thanks for the coupon tip rxse7en. I got one that lasts thru Monday. Going to buy it. I know it may still get cheaper, but it's cheap enough now to go for it - esp cause I have credit with Dell.
---
Who Nailed Jesus To The Cross
MacOSX scales very poorly compared to (say) Linux, Irix, or AIX, owing to its Mach underpinnings.

Tiger was the first big step in breaking the monolithic threading model of the BSD layer that was inherited from BSD (not a MACH issue). Leopard is going beyond that in a few key areas, for example to allow better efficiency on high-core count per socket systems.

XNU handles multiple cores just fine but improvements can always be made and they are being made.

8 cpus won't get you much over 4 until Apple rips out the Mach guts and replaces it.

That is simply false. The schedular in Mac OS X handles 8 cores just fine... what Applications do with them in a different story.
---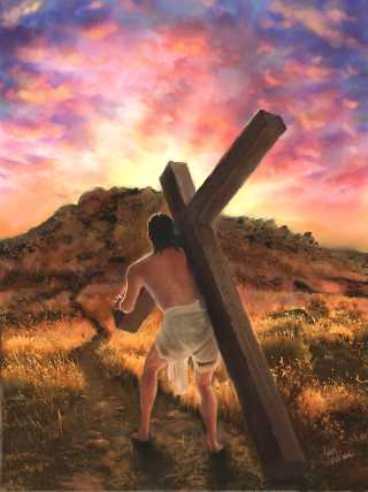 Jesus and cross on Calvary
AppleinJapan
Sep 20, 10:26 PM
Sounds like a very cool device.

But to be honest, I am hoping this is just one device of many TV integrated services for apple.

ie,
1- more dvr hdtv functionality
2- hdmi output in 1080p for television of computer and hdtv content
3- blu-ray drive for movies and for data use
4- Apple Televisions/monitors (yes tv's with speakers and hdmi inputs in addition to computer inputs)
5- Itunes movie shop with HDTV Rentals, not have to purchase everything, but instead be able to rent with unlimited views for 1 week. and viewing window can start when user initiates, ie, download lots of movies for a trip, then go view

well i can always hope. :-)

lets hope for a 60" Apple tv/monitor is coming for release soon. this would power a home theater and be usable for much more


All fine and well if YOU LIVE IN AMERICA but what about the other 99% of the world ???????? Apple must first provide the same content on all their stores.....I know its not Apples fault but this iTV device is going in the wrong direction if it is only going to play itunes movies etc etc.....The rest of the world is STILL waiting to buy tv shows....
---
by Jesus in this verse,
8. Pfft. I'm holding out for 64 cores.
---
Jesus is Nailed to the Cross
I agree with another commenter regarding removal of default applications i.e. Game Centre, Weather. I believe you can deactivate YouTube via system preferences and it hides the application, why not the same for other default apps.
---
stock photo : Men nailed to a
Largest App store.

This is the company who is in court saying that App Store is a registered brand name, and thou shalt have no other App Stores.

Then they themselves say that THEIR App Store is the largest.

Hippoc... hypocr... how was it spelled again?
---
HERE Jesus is nailed to the
Smallish mid-tower case
Intel Core 2 Duo @ 2.8Ghz or better
1GB RAM
1-PCIe x16 Slot
1-Standard PCI Slot
6-USB 2.0 ports (One in front)
1- Firewire 800 port (in front)
Dual Layer DVD
Onboard 10/100/1000 (I don't care if its wireless, but a wireless opition would be nice but not necessary)
Graphics Card should be x1600XT or better with 256mb RAM

I want it at or less than $1199.00

Now gimmie

Oh, and P.S. - Don't make me put a Dell 24" LCD on it - Drop the 23" cinema display to $999 and the 20" to $599 - that still leaves you with a nice premium.

Sure u can buy a Tower with those specs(save 4 FW800) I'd rather have eSATA 2(faster). at less $1199.00 except that PC will have a Gateway/HP/Dell logo on it , instead of that cute little Apple. Would u like that Order Supersized... keep dreaming.

I am now convinced that many people who post in these forums are stupid(not refering to u sbarton) , If half these dumb comments went up on Xtremesystems/THG/Anandtech Forums people would get laughed at right out of the forums. Please if you do not have any sort of technical knowledge please do not post ignorant comments about how conroe deserves to go into an iMac and MacPro is too good for it.

I find it very disturbing that while many of the forums I just mentioned are salivating for conroe chips to hit retail , the mac snobs in this forum act like it's some bastardized step child to woodcrest. Lets me tell you noob's something after seeing Coolaler hit 4ghz on a Kentsfield nothing impresses me anymore. lets see your MacPro score 2000 in Cinebench and render in 11secs.

I can't wait till august so when i get my Conore i can break all your hearts. when u see my Conroe clock up at 3.6ghz and blow that overpriced MacPro trash out of the water. Then please tell me that Core 2 belongs in an iMac.
I swear you people deserve to be stuck with IBM/Freescale for another 5yrs.



because the price difference is not that much and it saves apple more on design/engineering/testing/support ect. it makes great financial sense to consolidate your product line into one platform.

I am very disappointed in you Hector , you of all people should know better then to post something like this. Do u not realise that the Intel deal ment apple dosen't have to do it's own R&D anymore when it came to chip sets.

APPLE IS USING INTEL STOCK PARTS incase you didn't know , so mixing the MacPro with Conroe/Woody would not cost a dime more. they will use a basic P965 chipset for Conroe and 5000X Chipset for Woody.
---
message of Jesus Christ
QCassidy352
Jul 12, 09:45 AM
I'd just like to direct all of your attention to this thread (http://forums.macrumors.com/showthread.php?t=211175&highlight=conroe+merom+imac) and ask those of you who said merom was going to be in the imac: what were you thinking? :confused: ;)

I realize it's a little early to be gloating, but c'mon, it's definitely going to be conroe. Which, btw, I find even more exciting than the mac pro news because while I'll never have a mac pro, an imac is always possible. :cool: (though I'm thrilled about woodcrest in the mac pro anyway because it allows the imac to get conroe, and because it's great news for those of you who want a mac pro. :))
---
nailed to the cross
Derekasaurus
Sep 12, 03:27 PM
Apple gave a sneak peak of an upcoming product. Is that a flying pig I see out my window?

I think they did it because iTV doesn't really threaten any existing Apple products, so people aren't likely to hold off buying something while they wait for it. It's still odd behavior from Apple, but I'm not complaining.
---
Crucifixion: Jesus is nailed
dante@sisna.com
Oct 26, 11:28 AM
Wow. You must be using some uber version of PS.
I havent managed to break 110% whatever I am doing with my MP.
You have the CS 3 or 4?

Ooooh..
Have you tought that that might be the reason for the high cpu usage? Eh? By any coincidence?

No -- WE DO THIS KIND OF WORK EVERYDAY. We are a production lab with a 20 year history. We have used Photoshop in Isolation on multiple One Gig Files using Actions to process as many as 40 files at one -- so nearly 40 Gig.

Run an RGB to CMYK conversion on a 1 Gig Photoshop file with embedded profiles -- watch activity monitor. See that all four processors kick in for this processes. Many Photoshop processes efficiently use all four processors.

Besides the main point of the original post is that users don't see much improvement with Quad Cores --- this is just plain WRONG.
---
Jesus Nailed to the Cross
theheadguy
Aug 29, 02:21 PM
Apple has released a statement regarding the findings and it is just as realiable as Greenpeace's.
Besides, I said that Apple is doing what they can.
Obviously, they aren't.

They don't even release timelines for many things while other companies do. Apple can defend itself, they don't need you or anyone else to stick up for it when you aren't informed on what they are doing. Just as people complain that Greenpeace doesn't know what they are talking about, many people defending Apple are totally clueless also. It's just important to know that if you really care about the situation. :rolleyes:
---
Nail Scarred Hands
"Android to Surpass iPhone in Market Share by 2012?"

Wow. Boring, baseless prediction. Everyone will forget it since it won't come to be. If by some remote chance it comes to be then they get to claim they made the prediction. This is hocus-pocus. They create a large base line of many varied predictions so that later they can claim accurate prediction. Typical of soothesayers and investment bankers.
---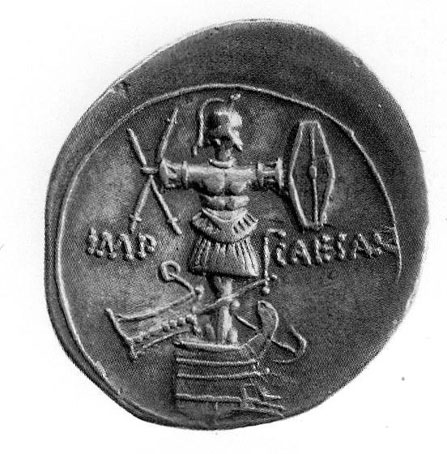 Divus Iulius is Jesus.
johnnyturbouk
Apr 9, 04:32 PM
i love basic gaming on my iphone/ipad

byt nintendo really pushed the boundaries with the wii..
---
suneohair
Oct 26, 12:01 PM
I highly doubt this will be a simple swap. The Clovertowns are quite expensive, not to mention slower in terms of raw clock speed, so expect it to be a high priced upgrade.
---
Rodimus Prime
Oct 7, 02:18 PM
Valid points, except you're looking at a micro-niche of power-users, while the iPhone's massive growth comes from a much broader market than that. Android will (and does) take some power-user market share, and I look forward to seeing where it goes.

The big thing though is DEVELOPER share. Apps. Android will run--in different flavors--on a number of different phones, offering choice in screen size, features, hard vs. virtual keys, etc. That sounds great--but will the same APP run on all those flavors? No. The app market will be fragmented among incompatible models. There's no good way out of that--it's one advantage Apple's model will hang on to.

yet all the one advantage the apple model has it killed by the fact that how difficult it is to get an app approved and no way to directly sell it to the consumer.

That is what going to hurt apple in the good devs leaving. The best devs are starting to get fed up with apple system and looking elsewhere.
---
I'm not super excited by these campaigns that seem to be sprouting, left and right, that, more or less, encourage people to be gay/lesbian/whatever. At the end of the day that's basically the underlying message in all these videos: "Go ahead, by gay. It's perfectly fine."
So you would rather the message be:
"(Don't) Go ahead,(and) be gay. It's (not) perfectly fine."


Personally, I think that is a decision that one has to make for him/herself after much soul-searching. It's a very private journey and I'm not so sure that the media should be offering this type of "GO FOR IT!" message. One should come to accept who he/she is and embrace the inevitable consequences of the lifestyle.
Good god!
It is not a prison sentence!
"Embrace the inevitable consequences of the lifestyle" ? :confused::confused:
Such as?

What an astonishingly bleak world view you have.
---
The first question is a doozy. Personally, I think Apple's choice is a bit unwieldy. Have your entertainment network rely on your Mac/PC is fine; except when you need to restart after installing software (could the hard disk in the iTV buffer enough content to keep going until the Mac restarts? Possibly). Another problem is if your home PC is a laptop, which might not be in the home, or will sleep if inadvertently shut.


I'm 99% sure you have it wrong. The point of these most recent statements is that the iTV will be a standalone device. It'll be able to make use of networked iTunes libraries, but it will also work by itself, with no need to own a separate computer. This is one reason why it has a hard disk, for instance.

I agree that it'd be unwieldy if it required use of a computer. Which is one reason why I think, given none of the facts so far suggest use of a computer is necessary, it doesn't need one.
---
Someone has a Geiger Counter reading set up in Tokyo (I assume that is the location). If someone can explain this that would be wonderful.

LINK (http://park18.wakwak.com/~weather/geiger_index.html)

http://park18.wakwak.com/~weather/uploaddata/radiation.jpg (http://park18.wakwak.com/~weather/uploaddata/radiation.jpg)
---