Wiz Khalifa and Amber Rose
I was overwhelmed watching the Tsunami videos on TV. I cannot imagine. My thoughts are with our Pacific neighbors.
---
wiz khalifa amber rose tatted.
acearchie
Apr 13, 03:25 AM
I know they are linked on the front page but have a look at the screenshots http://www.loopinsight.com/2011/04/12/first-screenshots-of-final-cut-pro-x/

It looks good and has installed a bit more faith in me having a look at something more high-res.

I agree with Lethal, when Apple updates there website (probably closer to release) everyone will get their feature list and calm down! Plus I want to see what more it has to offer!
---
wiz khalifa and amber rose cartoon. wiz khalifa amber rose tatted. wiz khalifa amber rose tatted. vincenz. Mar 27, 07:04 AM
Why doesnt Apple allow you to plug a controller in the 30 pin adaptor? Wouldnt that be the best of both worlds?
---
wiz khalifa amber rose tatted.
Sorry for the noob question, but does anyone know how well Maya 7 will scale with 8 cores? My buddy is debating whether to buy a single Kentsfield or step up to dual Clovertons. He has a freelance business in which he uses Maya 7 quite a bit. Thanks.
---
wiz khalifa amber rose tatted.
PhantomPumpkin
Apr 21, 09:07 AM
You apparently didn't read the article you quoted.

That version of Skype (since fixed) did not itself send any private data, which by the way, it has your permission to access.

It had a bug in the file permissions it used for caching contact etc info, which meant that it was possible for someone to write an app to look at it, since Skype didn't encrypt their cache files. There's no evidence anyone did so, though.

Kind of like how iOS apparently has a bug where our location history is available to anyone who writes an app to look at it.

Skype did a good job of quickly fixing the bug, but that is hardly the case in EVERY app out there. It was one example a potential flaw, of which there have been many on Android devices.
---
wiz khalifa amber rose tatted.
I remember this happened during the pokemon phenomenon. And Charlie Sheen's one man show keeps selling out too. What's your point?

The point is, it's Apple. It's where the entire market is headed. It's what got RIM, Samsung, Motorola, Microsoft, and other major players all worked up.

This isn't pokemon or some drug-addled actor.

It's what used to be a minor subset of the industry that is now breaking out and expanding rapidly. For one, it's mobile. The mobile market is massive and is experiencing nothing but growth. These tablet and pad devices are the next step in mobile computing, to the degree that they will supersede laptops and notebooks.
---
wiz khalifa amber rose tatted.
I am not a "switcher" per se, but I did spend 15 years using Microsoft OSes as my main OS from DOS all the way to Windows Vista. A lot of that time spent as a Windows evangelist. Today, all my Macs also run XP (for the 2006 iMac) or W7 for the newer boxes and I also own a Windows Home Server and a generic W7 desktop (though I specced it so it can run OS X via Kakewalk trivially should I ever want it to).

OS X generally strikes a better balance for me than Windows. The default settings are good enough. I don't have a laundry list of things I have to tweak on a new system as I do on Windows. (Like making file extensions visible in Explorer).

I came back to the Mac near the end of the PPC era. Vista was a miserable transition for me. My first upgrade went terribly and when I got it installed performance was atrocious. SP1 made that better. The fairly radical changes from XP about where settings were to be located, etc... also drove me to consider alternatives. If I have to learn all this stuff again, why don't I learn it on a Mac?

Watching long term XP users when they first look at Vista or W7, I often see that same look of bewilderment as they have when they look at a Mac for the first time. Even though there is a lot that is the same, there is so much that seems fundamentally different.

After years of custom building, tweaking and maintaining my computers, I finally had enough. I just want to use the darned thing, and Macs offer a tremendous out of box integrated experience. For me, iTunes was the gateway drug. When I finally gave in to letting iTunes be iTunes on my Windows box and let it manage my music, I realized how simple it could be. This led me to my first iPod and then to the iBook.

The integrated hardware/software experience is a big part of the appeal of a Mac and all Apple products. You won't get this from a video or a post in a thread like this.

I remember shocking my colleagues at work when we needed an 8 core box and I went to the Apple Store, walked out with a Mac Pro in less than 15 minutes, and had it fully functional with my MATLAB code utilizing all 8 cores in less than half an hour from unboxing. By that point our usual Dells would still be over in IT getting updates, tweaks, etc..

I've replied to several of your threads, and have a request of you which I think is an important one in these questions.

What do you DO with your Windows box. What applications are important to you? What is your typical workflow?

This is a big one for seeing if a Mac will fit you or not and where you might find the biggest stumbling blocks.

B
---
wiz khalifa amber rose tatted.
What exactly about "unlimited" don't people understand? Without limits.
---
wiz khalifa amber rose tatted.
You're awfully sensitive about this issue, chief.

When things a blown out of proportions.
---
wiz khalifa amber rose tatted.
macman2790
Sep 26, 01:28 AM
man whats next 32 cores?
---
wiz khalifa amber rose tatted.
How much power does it take to provide and maintain storage of the waste, and to mine the uranium? What impact does the operation of the plant have on the environment? What is the cost to humans and the environment when these plants fail as they have?I have been arguing that the ramifications of catastrophic failure of these plants, quite apart from any energy and pollution costs in building, keeping them running and decommissioning them, those ramifications alone serve to put nuclear power on a wholly different level. The equation has to be considered in its entirety. Taking the other costs into account makes it quite obvious that its just not worth it.
---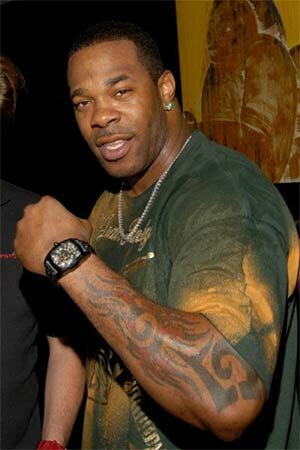 Busta
Here's another pic from the event today, taken by the Gizmodo guys...

Looking at their other pictures answered a question I was wondering. Does this thing have an Ethernet port, and it apparently does. I'd rather not rely on wireless. Right now I have a VGA cable from my iMac to my TV, so I'd gain something by replacing it with a simple CAT5.

I'm a bit surprised not to see any USB or FW ports on there though. I was betting on being able to hook up an optional HDD.

B
---
Wiz Khalifa Gets Amber Rose
I was having ~50% calls dropped with my iPhone. Bought a Nexus One, popped in the AT&T sim card from the iPhone and it has worked flawlessly.
---
wiz khalifa amber rose tattoo
Clive At Five
Sep 20, 05:22 PM
I just wanted to point out that "hard drive" is an extremely generic term when it comes to layman's terms regarding computers. [...] I have users that refer to the entire COMPUTER as the "hard drive". There is a very good chance that Iger knows very little about computers and could simply be miscommunicating what he means.

I whole-heartedly agree.

I find it higly unlikely that there's a physical Hard Drive in the box that amounts to anything more than the UI and/or chache/buffer.

There's absolutely no need and would complicate the equation indefinitely, especially concerning digital rights.

Let's assume Iger is right, though, that there IS a HDD in the TelePort (or as you infidels call it, iTV), and that it can act as a stand-alone media access point. The question remains, how would you be able to get media onto it? Either 1) it comes with some sort of operating system which allowed you to connect it to iTS for content, or 2) it could be detected by a Mac or PC as a computer/HD over the network in order to drag-n-drop media.

Option 1, I think, is too far-fetched and risky. There would be substantial reliability issues using HDs that small to run an OS. We've all heard many nightmare-ish stories about people trying to bring their home computer to work, booting via iPod. Nonetheless, this seems like the most likely option for the use of a HDD.

Option 2, if this is the case, you already have a full-sized (i.e. reliable) HDD in your computer, which is connected to the internet, (i.e. iTS) for content. Why would you even need a HD in the box? Basically, Apple would be spending money on MicroDrives which don't have a reliable life-span and take up valuable space inside the box and for what? So that you can have an identical copy of a 1GB movie on both your Mac and your iTV box? As long as streaming works, there's no need. As long as streaming works, there's no need. As long as streaming works, there's no need!

PLUS, with iTunes DRM, you are limited to the number of copies you can make on devices you own. So an HD in the iTV would eat up one of those copies for any of the media you would choose to load onto it.

I do think, however, it would be likely to allow it to connect to .Mac, although streaming from the net is slower than from within an internal network... and on top of that, I don't know many people who store full-length, full-quality movies in their .Mac storage. In fact, I don't know any.

So, that's why I think there will be no HDD in the TelePort.

-Clive
---
AMBER ROSE HAS A NEW TATTOO
Multimedia
Sep 26, 04:48 PM
You're kidding, right? Here we are sitting around waiting on the C2D and you're saying that in about two months we'll have the option to buy a QUAD? Please say your kidding. PLEASE.No I am not kidding. What option to buy a Quad? Clovertowns are Quads used in pairs to make 8-core OctoMacs not Quads. Clovertowns are scheduled to begin shipping in November. This is not news. It's been known for at least 3 months. Did you not see that thread?
---
Amber Rose, that he had
Is there anybody here who has ever changed their mind about digital rights management, i.e., accepted and then rejected it or rejected it and then accepted it over time? We've heard many members trying to convince others and I wonder if everybody has their mind permanently made up.

Has anybody ever "switched" on this issue?
---
wiz khalifa amber rose tatted. Inked Up Im Tatted-Soulja Boy ft Wiz Khalifa; Inked Up Im Tatted-Soulja Boy ft Wiz Khalifa müziğini dinle,
danielwsmithee
Sep 12, 03:56 PM
is this iTV thingee going to have wireless router function? then it replaces airport express. if not, then no.yes it will. Probably 802.11n. It will also have a USB port. They could do a lot of interesting things with the USB port. You could connect your or a friend's iPod and gain access to all the content on the iPod. You could connect a printer like the Airport Express, or what I hope most of all is NAS. Imagine being able to connect a USB drive and have a file server for your whole house, anything in the movies, music, or photos folders can be played by iTV.
---
wiz khalifa amber rose tatted.
appleguy123
Apr 23, 04:06 PM
I believe in God or a higher power as some would call it.

However, I do understand atheists and people who ask, "Is there a God if this or that terrible event happens?" (war, gang violence, greedy corporations, etc.)

People know where I stand when I quote them John 3:16 from the Bible and once anybody reads the Bible in its context in the New Testament, they will realize that God is not a referee and we have our free will. Part of free will is having the human race run things and so far, things have been pretty bad.

The hope is, some say (including me), is that the human race may come to the conclusion that man is the most evil species (and destructive species) ever to live on this planet. We as a species don't deserve to be on top of the food chain.

Let's just say for a second there is no God. Then what a sad planet we live on if the future is up to us humans. my two cents

Where does the Bible say that we have free will? Did not God predefine all actions?

Also, why does everything in the universe operate as if there were no god(evolution, big bang, evil, starvation)? Is God lazy?
---
wiz khalifa amber rose tatted.
AlBDamned
Aug 29, 11:24 AM
danielwsmithee is right.
At work, we never throw out a mac. But the pc boxes get replaced often.
NebulaClash
Apr 28, 09:26 AM
What the heck are you talking about??? :confused:

Yeah, he seems to have forgotton those personal computers known as the Apple ][, the Commodore PET, the Atari 400 and 800, and so on that predated the IBM PC. He's creating a very limited definition that ignores history.
---
ryme4reson
Oct 12, 05:49 PM
Can some1 run this from within VPC. I believe that VPC is supposed to emulate the 486, so I am interested in finding out if they process is handled different, even though its a G4. Sure it will not be fast (emulatin) but i would be interested in seeing the results.

EDIT: ddtlm, are you interested in helping me with X86 assembly? I would be willing to pay for your time. Email me at jamesk777@mac.com or IM me at ryme4reson (AOL) Thanks
---
I think it was a big mistake not to add a HD/TV-tuner/optical reader... THAT could be a killer. Right now we have an upgraded Airport extreme.

A tv-tuner/encoding chip on the thing would a) raise the price and b) be counter-productive for them to *sell* content through iTunes. So they won't do it.

But the eyeTV et all 3rd party makers have just got to be drooling over this 'iTV'. If there's enough processor power in the thing to play full HD out w/ full dolby audio, then it's only a matter of time (or imcremental upgrades) to 3rd party add-ons that could possibly let the 'iTV' grab content and store it locally on itself.

I for one hope the iTV can mount NFS shares and look for media files. If not NFS, smb could work, too.
---
slinger1968
Nov 2, 08:17 PM
The Source Article Of This Thread (http://forums.macrumors.com/showpost.php?p=2982349&postcount=1) "It'll be strictly a marketing decision from there, say insiders, as the Mac maker wrapped up hardware preparations for this brawny beast during the tail-end of the back-to-school season."There's nothing in any of those articles that mentions the extra heat that the new CPU's will produce. I'm skeptical of marketing release type stories without bench tests to back up their claims.

Hopefully Apple has indeed already addressed the additional heat issue but I guess I'll wait for the actual benchmarks. I believe the NDA's are up tomorrow so the real data should come in soon.
---
To all but a few of the replies so far that seem totally out raged by this,
\
First there is no support for itms on linux as it currently stands and this just allows user of linux to purchase songs from the itms and play them on that platform. It also allows someone like me who has a high speed connection at work to purchase music and take it home with me. Yes I have a couple of mac's and an ipod, so my loyalty hasn't changed.

Secoundly this doesn't hack the DRM that apple supplies, however it does violate the EULA, which I don't know anyone that doesn't violate a EULA at least once a day. But that is really a different argument.

Finally why is there no outrage that DRM is not optional or that there hasn't been a standardized format for music. There are reasons why the mini disc failed and it had nothing to do with quality. But it was a propriotary format that needed to be liscencsed. So when looking at the delima of DRM it should be more of a how do we get everything to play everywhere kind of question then just limiting how the user can play/share the music at home. I really hate being limited for "my own good". or more appropriately for the good of a corporation. If WMA beats apple it will only be because they failed to standardize and work within the industry.